News from Mina Oglesby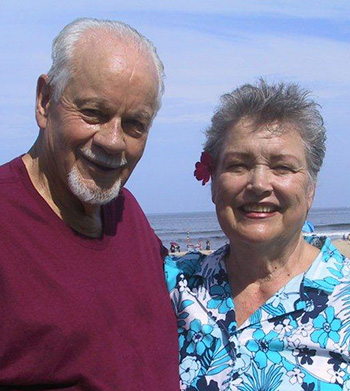 September 2016
Hello, dear friends!
Life has evened out considerably since our last news writing...we are basically settled in to our "new" home at 14 Daniel Rd. in Maranatha Village...boxes are unpacked and recycled, dishes all put away, all pictures hung (a faithful friend came 5 different mornings to accomplish this!!) estate sale finished in Chattanooga, and we have jumped through all the hoops to become Florida residents!! (That is a major feat!)
Somehow I don't remember it being this difficult to transition from one state to another, which we have done on two other occasions. However, we were much younger then and probably just don't REMEMBER the hassle and process!!
This coming Saturday we are hosting an Open House for everyone who wants to come see what the LORD has accomplished here in our home...several faithful friends are helping us not only prepare for the big day, but at the Open House itself...that is exciting! Four of us are going to Sam's in Lakeland to stock up on goodies and supplies...we have never had an Open House before so it will be a learning experience!
A busy fall lies before us--we will drive out on September 5, headed for our home base outside Spring City, TN...then on to a meeting in Newport, TN. The following week we will fly out of Knoxville to Newport News, VA, for a meeting at the Sharon Baptist Church in Hampton, VA. THEN we will return to Spring City on the last weekend of September for our dear FAR ABOVE RUBIES ladies' retreat—expecting our largest attendance ever!! Dr. Linda Norrell will be our featured speaker this year and ladies are excited to hear her again.
We will drive back down to Maranatha on October 5, Lord willing, flying to Iowa in October for a meeting at the Calvary Baptist Church, and to Pensacola in November for the annual Ladies' Fall Celebration. "Old-Fashioned Sunday" with our dear friends, Ralph and Cathy Flowers, at the Regency Baptist Temple in Jacksonville will finish out our meetings for the year.
I don't know when it was written, but I found a note to Eddie in the flyleaf of my Bible that read, "Honey, I think we need an adventure!" Well, folks, we are having one and trusting the dear Lord to meet every need as it arises—which He never fails to do...we praise Him for His mercy on us through all this transition, and His constant Presence and Provision. We CAN trust Him!!
Hoping to see YOU soon!
Love,
Ed and Mina
How to Schedule Mina at your Church or Event 1.

Check the

Itinerary 2.

Contact Us:

Email Mina

Please let us know the dates and the venue.

We look forward to hearing from you.

F.A.R. Retreat

The FAR Retreat is held at the beautiful Cedine Conference Center right on Watts Bar Lake in Spring City, TN. Imagine sitting in one of the many rockers on the covered porch that look out over the lake. On Friday evening, there is a share-sing-praise-prayer time around the campfire led by Tracy Coats.

Read more