News from Mina Oglesby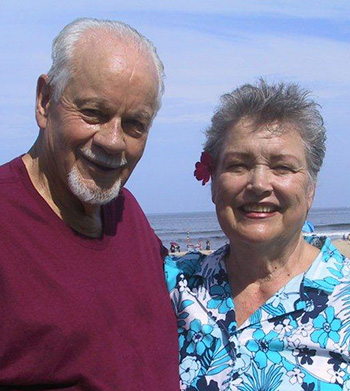 November, 2018
Dear Friends:
How is it possible to be living in a "retirement village" and not be retired??? I honestly think we are busier than we were in Chattanooga...in the big house/garage/attic/yard filled with plants that had to be regularly tended...
Answer: Now our time is spent with PEOPLE...due to the ages in our community, there is regularly sickness somewhere...hospitalizations...accidents...needs of various kinds...it is such a blessing to help bear the burdens of brothers and sisters in Christ!
Too much has happened since my last "News Update" to even address...but even though we are ageing, we are relatively healthy, praise the Lord!!
I am enjoying teaching the Ladies' Sunday School class, and currently, we are going through a RBP study book called, "Walking Wisely in a Foolish World." Basic concepts for a committed Christian, but oh, so important in today's culture!
Eddie and I just returned this week from our annual trip to Pensacola Christian College, and the Ladies' Celebration out at their "Camp 'O the Pines." A very responsive, record attendance made the event lively. I also was privileged to teach all the Freshman ladies (and any others who wanted to attend) in Sunday School on Sunday...also privileged to be able to sing during the morning service! We flew out to come home on Sunday afternoon and we thought somehow they were pulling Sebring the opposite direction!! Exhausted when we got home but SO GOOD to be in our little nest again!!
Thanksgiving will be special this year as our oldest daughter, Stacey, is coming to visit and share the day with us!! We will cook and enjoy our cooking!! Trust that you will enjoy the day and that we all will be grateful for all the ways the Lord has blessed us!!
Have wonderful days as we approach this "slower" time of year!! Hope to see you again somewhere "along the trail!!"
Love,
Eddie & Mina
How to Schedule Mina at your Church or Event 1.

Check the

Itinerary 2.

Contact Us:

Email Mina

Please let us know the dates and the venue.

We look forward to hearing from you.

F.A.R. Retreat

The FAR Retreat is held at the beautiful Cedine Conference Center right on Watts Bar Lake in Spring City, TN. Imagine sitting in one of the many rockers on the covered porch that look out over the lake. On Friday evening, there is a share-sing-praise-prayer time around the campfire led by Tracy Coats.

Read more