News from Mina Oglesby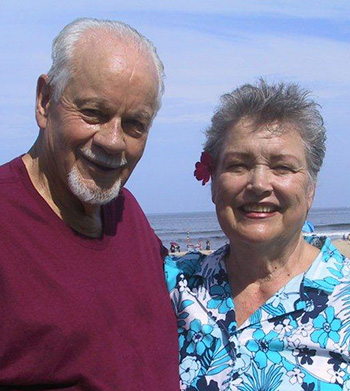 February, 2019
Dear Friends All!
After spending 10 days in Chattanooga in January, we are very thankful we live in WARM and SUNNY Florida!! It got down to 18 degrees while we were there, and we nearly froze because we went with Florida clothes and the only shoes I took to wear were Birkenstock sandals!!!!!!!! We were there to attend our first ever FAR (Far Above Rubies) planning committee meeting for the retreat this fall...check it out on the website--it's really going to be exciting since Margaret Stringer is returning as our Special Speaker!! What a lady!!
My Sunday School class is going along swimmingly and we have lots of new ladies since the Snowbirds have landed again for the winter season! We start Bible Conference this Sunday with Dr. David Saxon from Maranatha Baptist University so no ladies class this week...BUT when we resume, we begin with a new study: "Women Who Met the Master." Really excited about it!!
Reading on the Drudge Report the other day I came across an article about a Russian woman from Chechnya...she was reported to be the world's oldest woman at 129 and had just died. What caught my eye was that she was quoted as saying she had "never lived a happy day in her life!" 129 years!! Think of that! I thought again of my own life--soon to turn 74 years old! Many unhappy days the first 30 years, but THAT was before I gave my heart to the Savior and got a BRAND NEW LIFE!!!!!!! Now for nearly 44 years, He has filled my life and heart with true joy and peace EVERY day--in spite of pain, disappointments, and struggles! Sure hope you know Him too!
Eddie and I are excited about our upcoming meetings...sure hope to see YOU somewhere along the trail!!
Love,
Ed & Mina
How to Schedule Mina at your Church or Event 1.

Check the

Itinerary 2.

Contact Us:

Email Mina

Please let us know the dates and the venue.

We look forward to hearing from you.

F.A.R. Retreat

The FAR Retreat is held at the beautiful Cedine Conference Center right on Watts Bar Lake in Spring City, TN. Imagine sitting in one of the many rockers on the covered porch that look out over the lake. On Friday evening, there is a share-sing-praise-prayer time around the campfire led by Tracy Coats.

Read more